The bouncehouse 'll make ya jump, jump! Okay, tell me this wouldn't be the most awesome thing to have in your backyard. Currently our backyard isn't the funnest(is that a word???) place to be. We are in the process of putting in sod and have no grass. It's perty blah! My kids would love to play in something besides the dirt. Look at these faces!
Would you like a chance to win? Here's how:
1) Stop by SITS and leave a comment on the Six Weeks of Summer post.
2) If you are not a part of SITS, take The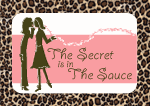 button to your blog and roll call at the SITS blog and mention my blog in your comment.
3) It's that easy! I can't wait to have you over for a bounce!!!